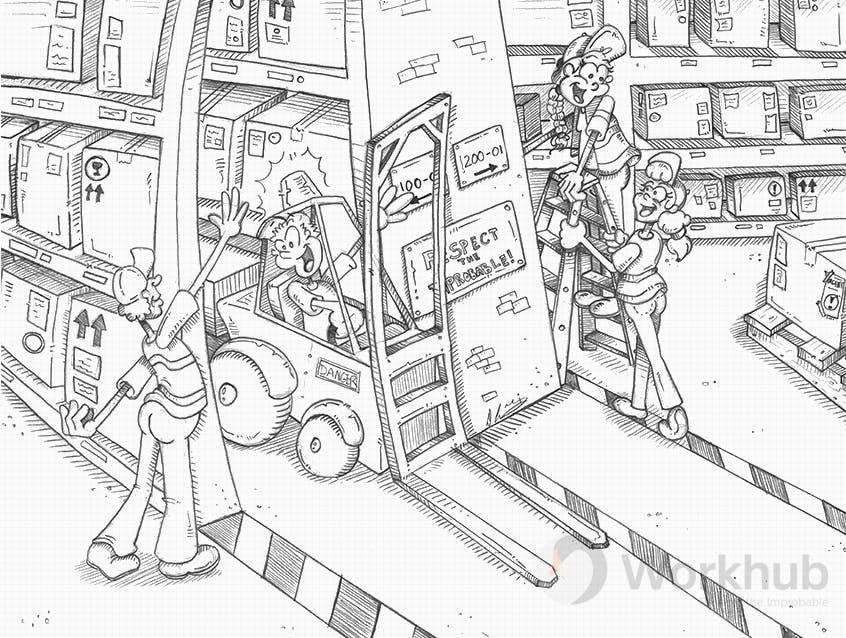 What is workplace safety culture? 
Separate from your company's safety program, workplace safety culture encompasses the general habits, attitudes and behaviors of workers, supervisors and employers around safety at a company.  Fostering a positive safety culture is an essential part of a successful health and safety program.  To some, the idea of altering a company's current safety culture may seem intimidating, especially when a company's habits and attitudes towards safety have been in place for a long time.  However, not taking assertive actions when it comes to safety can be extremely detrimental, causing anything form accidents, injuries and illness to even death.  It is therefore essential to not to allow for complacency.  Below, we have listed our top tips to boost your company's workplace safety culture. 
Look beyond just Injuries 
Although injuries are a chief way of measuring the effectiveness of a company's safety culture, it's important not to forget about all the other facets that are involved in an effective safety program.  Focusing too much on lagging indicators such as injuries can limit the impact of culture on workplace safety.  It is important for leaders who are interested in this data to look at both leading and lagging indicators in order to fully comprehend safety data and create applicable improvements. 
What are leading and lagging Indicators? 
According to the United States Department of Labor, OSHS, "[l]eading indicators are proactive and preventive measures that can shed light about the effectiveness of safety and health activities and reveal potential problems in a safety and health program." 
On the other hand, Safe Work Manitoba defines lagging indicators as, "measure performance outputs [where] data is collected after the fact and provides information on the results of processes, policies and procedures. Lagging indicators are a record of past performance and determine an organization's bottom line on safety and health." 
Communicate and connect regularly 
In person meetings and communications, including safety meetings, are the best way to create lasting communications with workers that go beyond just surface level.  Taking time to speak with workers one-on-one can further enhance this.   
Communicating with workers individually offers leaders a chance to understand specific challenges and goals from the workers' perspectives.  Employees will appreciate having the chance to see how their input has helped to implement new polices and update outdated ones.  This will in turn allow health and safety professionals to approach safety obstacles from an integrative perspective.  
Online communications, such as bulletins and workplace safety posters can also serve as helpful reminders and communication tools. 
Consider a recognition program  
Like many things in life, a workplace safety program is made up of the smaller things that make up the whole and this includes the seemingly minute actions workers choose to take on an everyday basis.  It is important to recognize workers for fostering safe work habits and keeping up to date on their safety training.  Incentives, including safety rewards programs, can help to aid employees with choosing to think about safety on an ongoing basis. 
Observe workers' actions 
Be conscious of any mistakes that are being made by workers and call attention to them.  These mistakes can be caused by distractions or overlooking part of a process which can lead to near misses and accidents.  Ensure that corrections are conducted in a way that encourages workers, rather than penalizing or scrutinizing them for their mistakes. Behavior observations and competency assessments can be handy tools for ensuring that processes are being performed correctly and that employees are competent at performing specific jobs or tasks. 
Training is key 
Ensuring that workers are properly trained helps to show your company's commitment to safety.  When workers are properly trained, they will be more likely to embrace safe habits and practices, as they will be aware of hazards and their effects on workplace safety.  Ensure that workers review training regularly to help reinforce safe practices.  Online training can be used when in-person options are not possible. 
Workhub provides a complete health and safety compliance software that allows easy management of training, procedures, policies, inspections, and more, centralized in one easy-to-use hub.
Still have questions?
Let our knowledgeable sales team give you a full product tour and answer any specific questions you may have.