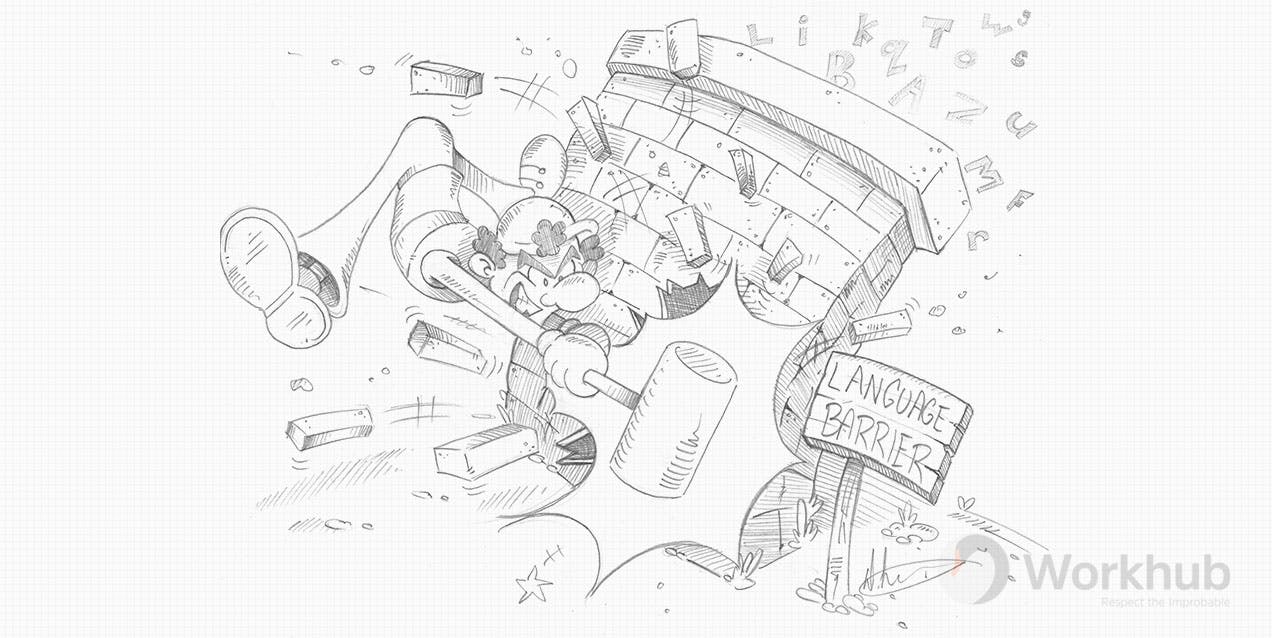 Adequate communication and understanding are essential when it comes to health and safety.  This includes training employees on important safety precautions as well as company and operating policies and procedures which are necessary for the job.  Immigrants make up roughly two thirds of Canada's population and 26 percent of the population in the U.S.  Working with people from other countries who may not be fluent in English can create  
communication and culture barriers.  
According to the Institute for Work and Health: 
immigrant men are two times more likely than native-born men to get injured at work 
workers on the job for less than four weeks had four times as many claims as those in their job for more than one year 
immigrants will account for all labour growth in Canada in recent and coming years. 
How to deal with language barriers 
Below we have listed some tips to help ensure that your workers are properly trained and prepared for the job, even when their first language is not English. 
Training - Ensure adequate training.  If possible, provide training options in other languages, or close captioning subtitles.  Did you know that Workhub can be translated into other languages besides English?  To translate Workhub, you can…  
Temporary vs long-term workers - Temporary workers are more likely to suffer from injuries than permanent employees.  Training is necessary for both long-term and temporary workers.  Many short-term workers, however, report that they did not receive training. 
Translation – Consider translating written material. 
OSHA - Are you training employees in a language that they understand?  This is one of OSHA's requirements. 
Cultural Differences - Cultural diversity at work can include a variety of elements.  Some of the most common ones include race, ethnicity, religion, gender, generation, sexual orientation, workers with disabilities, education, practices and values.  When we discuss cultural differences, we will be referring to differences around race, ethnicity and possibly religion.  These cultural differences... Inclusion 
Use Visuals - Use pictures, videos, charts, and other imagery whenever possible.  Visuals are a great way of communicating important information with and without the use of language and words. 
Interpreters – Consider hiring an interpreter for in class safety training, safety meetings and other important instructions.  Use a translator Keep in mind that workers may be bilingual and be able to provide this service for you to workers with limited English capabilities. 
English classes - Offer English classes to those who are new to the country.  This is especially beneficial when you have multiple workers who are not fluent in English.  This helps to show that your organization supports newcomers and gives back to the community, which  can in turn help to contribute to a positive workplace culture.  
At Workhub we have started building out all of our online training courses in both Spanish and French to help companies cater to the various cultures and languages - you can check the versions of each lesson to see if your desired language is available. More languages coming soon!
Still have questions?
Let our knowledgeable sales team give you a full product tour and answer any specific questions you may have.