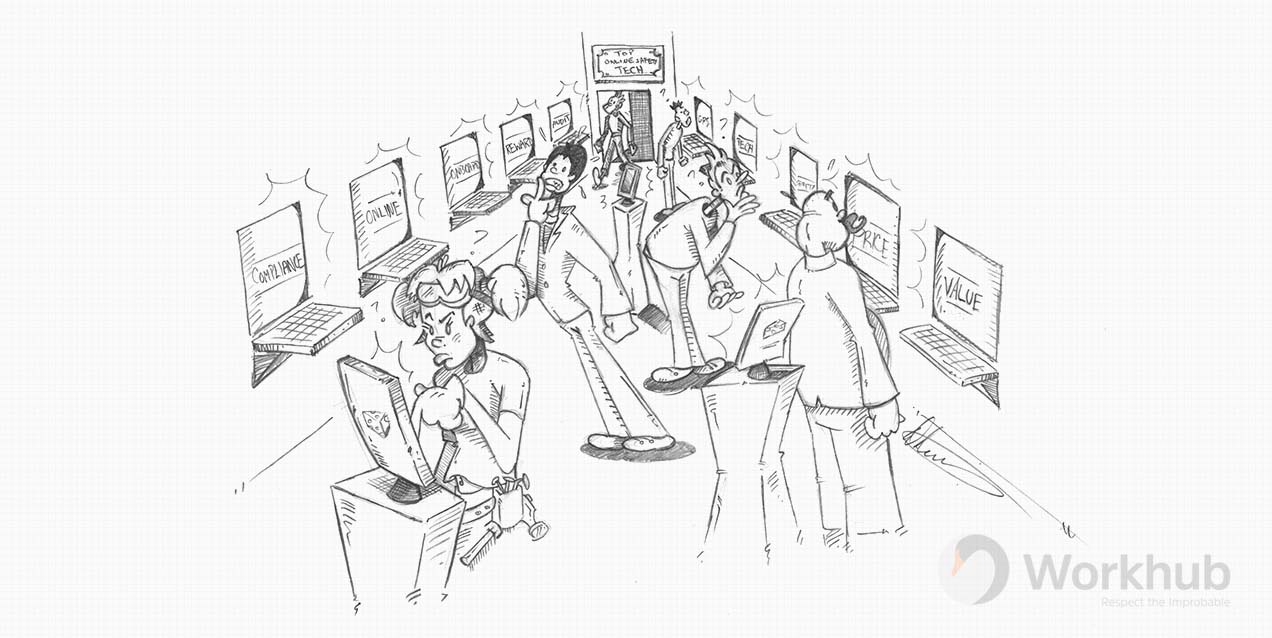 There are various criteria and features that must be considered when selecting a health and safety software that will best fit your organization.  With so many OHS software options to choose from in 2022, the task may seem somewhat daunting.  Think of it as finding the perfect pair of shoes that fit just right, with the ability to last a long time and versatility to use for many types of occasions.   
First, you must assess what specific health and safety problems you are trying to address or resolve with a software.  Whether it is keeping track of training, managing certificates, having the ability to track safety meeting attendance or simply go all the way digital, this will tell you what types of tools and capabilities your company requires in a system.  Next, you and your team can rank those capabilities from most to least important. 
According to safetymag.com, a survey conducted by Canadian Occupational Safety found that safety professionals and others in their network found compliance management solutions to be at the top of the list of important features in a safety software.   
Respondents from the same survey group ranked the most important criteria when choosing safety software to be: 
Ease of use: 4.85 
Overall Effectiveness: 4.84 
Ease of implementation: 4.74 
Value for money: 4.85 
Online/Telephone help: 4.36 
Believe it or not, Workhub checks the boxes for the ranked criteria and not to mention free training and implementation on top of that. We are honored to have made the list as one of the 5-Star OHS Software and Technologies Providers of 2022.  
But what about custom-built software? 
Custom-built software can seem like a good idea, especially for larger companies.  It's a great way to address all the important features your company requires, however there are some drawbacks, in addition to the high price it will cost your organization.   
As stated by industry expert Dave Rebbitt, CEO of Rarebit Consulting, "One of the issues that I see is [companies] try to develop their own platform and this sounds like such a good idea, except the development usually involves a small group of people and when any of those people leaves the company for whatever reason, that hamstrings on the software and ability to use it... They really should be trying to get something that's off the shelf that can be upgraded and updated. If you develop something internally, you're really playing with fire, in my opinion." You could risk issues of longevity with custom-built software, including the information that is being tracked and stored within it. 
Workhub has been around since 2007.  We are tried and true, so you know we've got your back when it comes to industry experience.   Click here to learn about our full suite of features and how we can help your company to save time, better manage your safety program and say goodbye to manually tracking compliance with paper and spreadsheets for good!   
Workhub provides a complete health and safety compliance software that allows easy management of training, procedures, policies, inspections, and more, centralized in one easy-to-use hub.
Still have questions?
Let our knowledgeable sales team give you a full product tour and answer any specific questions you may have.