Partner Details
Project History
1 Completed Projects
Contact Info
Fort St. John, BC 2506638910

Qualified Professionals:
2
Partner Profile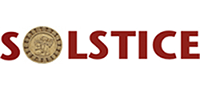 Solstice is a team of environment, health and safety professionals with more than eighteen years experience in all aspects of upstream oil and gas production and exploration. Solstice specializes in the reduction of safety management system costs for small to mid-sized companies by providing environment, health and safety expertise in the development, implementation, and management of EH&S systems in an on-line environment. This service effectively eliminates the need for a safety administrator or safety professional on staff, thereby greatly reducing the costs normally associated with these positions.

We have had a long term relationship with this vendor. Solstice has helped us keep our safety program current with the changing safety requirements.
Still have questions?
Let our knowledgeable sales team give you a full product tour and answer any specific questions you may have.
Book A Demo