Partner Details
Project History
0 Completed Projects
Contact Info
Vancouver, BC 2506006100

Qualified Professionals:
2
Partner Profile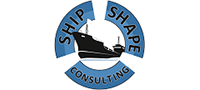 We have 30 years of combined hand-on Operations, Safety and security Management in the maritime industry. Dedication, high character, job competence and good judgement are traits that earned us the respect of our peers within the industry. As a Champion of change, Ship Shape Consulting continually searches for new and innovative ways to achieve high levels of productivity and employee morale, without compromising safety. Representing and contributing to the success of your organization is always an honour, with success measured by the positive results achieved.

Still have questions?
Let our knowledgeable sales team give you a full product tour and answer any specific questions you may have.
Book A Demo