Partner Details
Project History
37 Completed Projects
Contact Info
Calgary, AB 4037552550

Qualified Professionals:
5
Partner Profile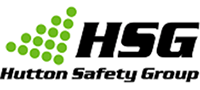 Hutton Safety Group is managing complete Safety & Transportation programs for a group of 9 companies working throughout North America & the world. HSG employs 5 safety professionals and the additional support staff within our group of companies to execute this task professionally. 6 years servicing specifically Oil & Gas, Construction & the Manufacturing industries.

Very professional and always willing to help.
Keen to learn new technology, professional and punctual
Still have questions?
Let our knowledgeable sales team give you a full product tour and answer any specific questions you may have.
Book A Demo