Partner Details
Project History
2 Completed Projects
Contact Info
Jacksonville, FL 9046858161

Qualified Professionals:
4
Partner Profile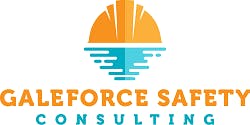 Servicing Northeast Florida and South Georgia customers with Occupational, Health, and Safety Training for the Maritime and Construction Industries. OSHAS 18001 Certified Auditors offer consultative services to help Develop, Implement, and Maintain your OH&S Program, Including initiation of cloud based safety tracking programs.. OSHA Authorized Outreach Trainers. NASP/IASP Certified Trainers. Hearing Conservation Programs, Certified Occupational Hearing Conservationist (OHC) and Audiometric Testing Capabilities.

Still have questions?
Let our knowledgeable sales team give you a full product tour and answer any specific questions you may have.
Book A Demo