Pulling out an invalid ticket is embarrassing.
Worksite gatekeepers are can sometimes be forgiving, but weigh scale operators and police officers can be downright rude. If only your compliance team had reviewed Jay's driver's license and made sure it had an airbrake endorsement before Officer Park discovered it. And it sure would have been nice to have recorded the proper expiry date so that a system could remind you and fire warden Francis that his first aid ticket was coming due. And what about dock worker Dalia, who didn't even know she needed a TDG ticket in the first place.
Find out how our Certificate Tracking can help your organization
Tracking Certificates is as Easy as 1, 2, 3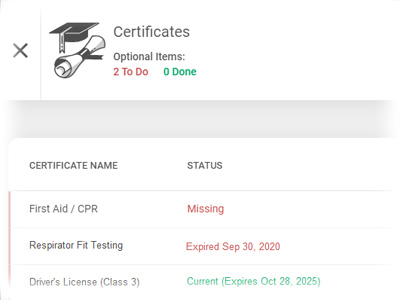 Check the Dashboard
Quickly see assigned certificates that require attention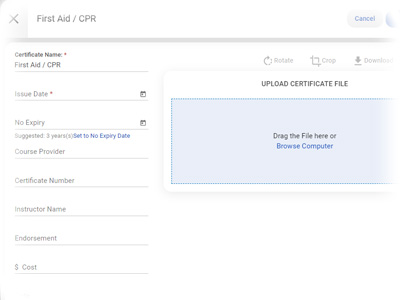 Upload your Tickets
Drag PDF or image files, add issue and expiry dates.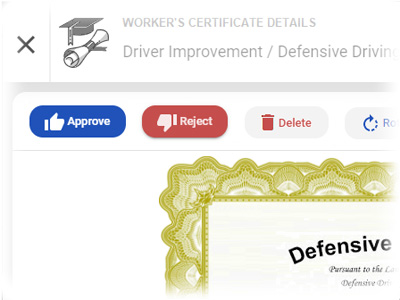 Gain Compliance
An administrator will review and approve your submission
Still have questions?
Let our knowledgeable sales team give you a full product tour and answer any specific questions you may have.
Book A Demo